Our TCPS Partners
While TCPS originally began in Tennessee as the Tennessee Clinical Placement System, today the Total Clinical Placement System (TCPS℠) is used in a growing number of regional and state-wide partnerships between healthcare educational programs and clinical facilities. We currently assist more than 240 schools and healthcare facilities with clinical onboarding!  To learn more about our TCPS tools, click on the Learn More about TCPS link above.
Students  and faculty looking for clinical orientation can also click on the map icons to find their specific orientation!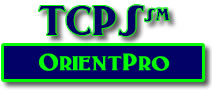 Mississippi and Williamson Medical Center use TCPS tools for clinical placement management and rapid onboarding of critical employees and agency staff!  Click on the appropriate graphic if you need to access your specific component of the TCPS tools!